What are the best road trips in Ireland?
Ireland is known for stunning landscapes, charming villages, and friendly locals, making it the perfect destination for a road trip. Ireland is often considered a great destination to navigate and explore. Ireland's consistent climate and fairly low traffic make it a comfortable and enjoyable place to drive. Due to the Emerald Isle's low population, you'll have the opportunity to drive on plenty of picturesque quiet roads. What are you waiting for? Buckle up and plan the road trip of your dreams!
This 2,500-kilometre route stretches along the west coast of Ireland, from Donegal to Cork. It takes in breathtaking coastal views, including the Cliffs of Moher and the Ring of Kerry. The Wild Atlantic Way is a 2,500 km (1,500 mile) coastal route that has a lot to offer, including rugged cliffs, long stretches of sandy beaches, and historic towns and villages. The route is divided into several sections, allowing visitors to break it up into manageable chunks.
The Causeway Coastal Route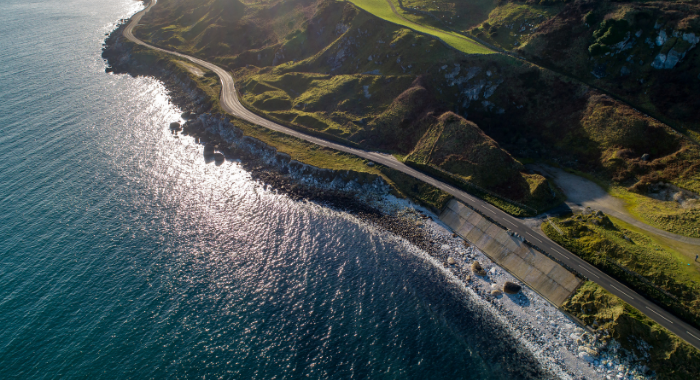 This route takes in the Antrim Coast, including the Giant's Causeway, Carrick-a-Rede Rope Bridge, and the Dark Hedges. The Causeway Coastal Route stretches for around 120 miles (193 km) from Belfast to Derry Londonderry. The entire route can take around 3-4 hours to complete, but we recommend that you take your time. Exploring the towns and sights along the way will take at least a day.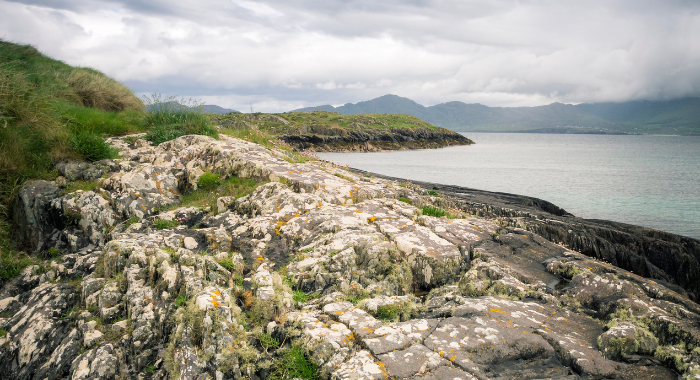 This scenic drive in County Cork takes you through rugged landscapes, charming villages, and along the Beara Peninsula. It is an excellent option for those seeking to escape the crowds and explore some less-visited parts of Ireland. The route is approximately 170km (106 miles) in length. It takes you around the Beara Peninsula, starting and ending in the town of Castletownbere. The route offers panoramic views of the Atlantic Ocean, rugged mountains, and remote villages. We again recommend that you take your time and spend a few days exploring the sights along the way.
This route takes you through the Garden of Ireland, County Wicklow, known for its rolling hills, and charming villages. Highlights include Glendalough, a 6th-century monastic settlement, and the Wicklow Mountains. The Wicklow Way runs for approximately 129 km (80 miles) through the Wicklow Mountains.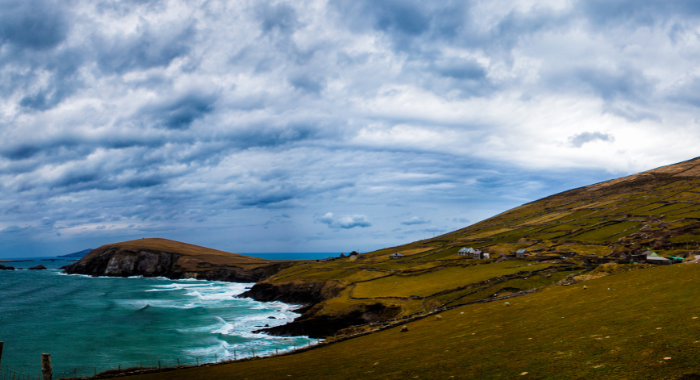 This picturesque route takes you through the Dingle Peninsula in County Kerry, known for its rugged landscapes, traditional Irish music, and friendly locals. It's also home to some of the best seafood in the country. It is approximately 60 km (37 miles) long and 30 km (19 miles) wide.
How to prepare for a road trip in Ireland
Preparing for a road trip in Ireland is an important step in ensuring that your journey is safe, comfortable and enjoyable. Here are some tips on how to prepare for a road trip in Ireland:
Check your vehicle: Before setting out on your journey, ensure your car is in good working order. Check the tires, brakes, oil, and other fluids, and make sure all lights and signals are working correctly.
Plan your route: Before you leave, take some time to plan your route. Consider the distance you will travel, the time of year, and the weather conditions. Use a map or a GPS device to help you navigate, and ensure you have a backup plan in case of unexpected road closures or detours.
Pack essentials: Pack essentials such as water, a first aid kit, a spare tire, a jack, and a set of tools, in case of emergencies. In addition, pack clothing and gear appropriate for the weather conditions.
Pack food and drink: Bring a cooler with snacks and drinks for the road; many of Ireland's rural areas have limited restaurants and eating spots.
Check traffic laws and speed limits: Make sure you are familiar with Ireland's traffic laws and speed limits, as they may differ from your home country. Remember that speed limit is measured in kilometres per hour (km/h) and not miles per hour (mph).
Get your documents ready: Make sure you have all the necessary documents, such as your drivers license, vehicle registration, and insurance documents.
Book accommodation: If you plan on staying overnight, book your accommodations in advance. Many of the popular destinations in Ireland can be pretty busy, especially during peak season.
Purchase an E-Vignette: If you plan to use the toll roads in Ireland, you must purchase an E-Vignette online before travelling.
Preparing for a road trip in Ireland is a big task. Remember to; complete car checks, plan routes, pack essentials, familiarise yourself with laws, get your documents ready. We also recommend that you book any accommodation that is required in advance. Finally, purchase an E-Vignette if you plan on using the toll roads. With a little bit of planning, you'll be ready for a safe and enjoyable road trip in Ireland.
Are you interested in car finance? If so, apply using our quick and easy application form. In addition, our car finance calculator will provide you with an initial idea of your car finance terms.
Representative Example
Borrowing €12,500 over 54 Months with a representative of 17.9% APR, an annual interest rate of 17.9% (fixed) and a deposit of €0.00, the amount payable would be 53 repayments of €327.52 per month, with one final repayment of €526.52 (which includes the option to purchase fee of €199.00), with a total cost of credit of €5,385.08 and a total amount payable of €17,885.08.
LM Operations Ltd are a lender, not a broker. This is for illustrative purposes only and is not a quote or an offer of finance.
Our finance rates vary depend on individual circumstances and is subject to status.