Motor

finance solutions

for car dealerships, brokers and manufacturers.
Finance
Partner

of Choice
Collaborative
Partnerships
LM Operations is a market-leading provider of non-prime lending in Ireland, offering a truly bespoke service to our introducers.
We'll work with you to understand your requirements and provide you with a bespoke partnership agreement that ticks every box.
The team at LMO offer more than just a lending service; we'll work with you to increase your sales, streamline operational efficiencies and keep on top of your compliance.
Seamless transition from near-prime to sub-prime consumers.
Did you know that LM Operations' average decision time is less than 10 minutes?
Front and back office processes, systems and staff provide a tailored solution for your dealership.
We take pride in being fully compliant with customer checks, using thorough KYC and AML procedures.
Bespoke introducer portals enable online account access for complete monitoring and control.
Monika McIlhatton
Managing Director
As our Managing Director, Monika oversees the day-to-day running of the company, with a commitment to providing exceptional customer service. xxxxxxxxxxxxxxxxxxx
Gary Murtagh
Business Development Manager
Gary is an accomplished business development manager, boasting 20 years of extensive experience in finance and motor vehicle sales. xxxxxxxxxxxxxxxxxxxxxxxxxx
Rosy Griffin
Sales Support CoOrdinator
Rosy joined us in February 2022. Rosy prides herself on her proactive approach with customers, whilst also liaising with dealerships and brokers to further our relationships.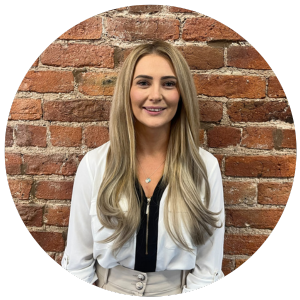 Katie Yarnall
Team Lead
Katie has been with LMO since its inception, building strong relationships with brokers and dealers. She also focuses on the customer journey, making sure all customer cases are treated individually.
Neil Johnson
Underwriter
Neil has worked in application and approvals support roles for nearly 6 years, assisting customers with any needs and queries during the application process. xxxxxxxxxxxxxxxxxx
Lauren Anderson
Sales Support Coordinator
Lauren recently joined our team, taking on a role which sees her build relationships within the industry and support the LMO team with any issues.
Adele Watson
Senior Underwriter
Adele has worked for LMO since 2020, and is  the first point of contact for dealers and introducers. For customers, Adele treats them with care, looking at their individual cases and tailoring her approach to suit.
Don't Just Take Our

Word

For It
How do I become an LMO partner?
Our client services are on-hand to help guide you through the partner onboarding process. Please contact us by email: lmosales@lmoperations.ie or telephone: 01695 0414.
What types of car finance do you offer?
We are a near-prime consumer motor finance lender offering Hire Purchase.
How do you assess affordability?
We review full 3 months bank statements accompanied with your latest payslip and Central Credit Register information.
Are older vehicles eligible?
We can offer finance on vehicles up to twelve years old, with a maximum vehicle age of ten years at the beginning of your finance agreement. Should you wish to finance a car that is ten years old, you will usually be offered a twenty-four month term.
Do you finance electric/hybrid vehicles?
We can't finance fully electric vehicles, but we can finance hybrid vehicles.
Do you finance motorbikes or vans?
We do not finance motorbikes, vans, or electric vehicles (with the exception of hybrid vehicles).