Q: When did you join LMO?
In 2004, I began my journey with Marsh Finance and LM Operations as a Sales Support Advisor. Over the years, I have climbed the ranks with determination and dedication. From Complaints & Compliance Manager in 2009 to the Head of Front end Operations until 2019, I have gained invaluable experience and skills. In June 2019, I was thrilled to be offered the role of Managing Director for our Irish operations, a testament to the opportunities for growth and advancement within the company.
Q: What was the name of your first job role?
A: Sales Support Advisor
Q: How does your current position differ?
As Managing Director, my role today is a far cry from my first job as a Sales Support Advisor. Throughout my career, I have honed my skills and gained a deep understanding of all areas of car finance operations, which has helped me navigate the complexities of this role. I am now responsible for managing different markets, with greater responsibilities, and ensuring the business is a success. While I still involve myself in day-to-day operations, my purview has expanded to oversee outsourced operations and collaborate with other departments to drive growth and success.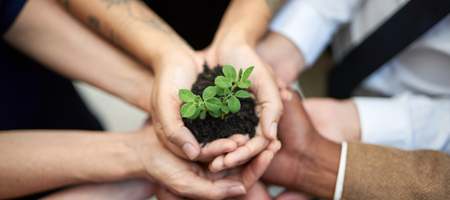 Q: What do you like about working at LMO?
One of the things that I absolutely adore about my role is the opportunity to immerse myself in different cultures and markets. Since 2019, I have been a part of a fantastic team working hard to rebuild the business from the ground up. We have faced some challenging times along the way. however, together we have been committed to rolling up our sleeves and diving into the nitty-gritty of the day-to-day operations, from handling customer applications to onboarding new partners and conducting audits. I'm incredibly proud of what we have accomplished so far and the valuable relationships we have forged along the way.
Q: What new skills/experiences have you gained during your time at LMO?
One of the most fulfilling parts of my role has been the opportunity to take on projects and make them my own. I have been able to start from scratch and build them up to achieve incredible results. I am deeply committed to delivering outstanding service to our clients and partners, and I believe that this dedication has helped us to establish invaluable relationships throughout our journey at LMO. I take great pride in the work we do, and I am thrilled to be passing down this passion and expertise to our team to ensure that we continue to achieve success, while maintaining compliance and profitability.
Q: What advice would you give someone who is looking to start a career at LMO?
My advice for anyone looking to start a career at Marsh & LMO is simple but powerful: set yourself a goal, work tirelessly towards it, and don't give up, because the results will come. I believe that at Marsh & LMO, we offer an incredible range of progression opportunities. We're committed to helping our team members build not just a job but a rewarding and fulfilling career. If you're someone who is dedicated, eager to learn and grow, and passionate about making a difference in your work, then Marsh Finance and LM Operations is absolutely the place for you. So why wait? Take that first step towards your dream career today!
Marsh Finance and LM Operations is committed to providing its employees with opportunities to learn and grow, making it an excellent place to start and develop your career.