National Careers Week is a time to celebrate the diverse and exciting opportunities available across the UK.
In honour of this week, we sat down with Katie Yarnall, an underwriter at LM Operations, to learn about her experience at the company and her career journey. We also asked her for advice for those looking to start a career in car finance.
In this interview…
When the journey at LM Operations started
Favourite aspects of working at LM Operations
When the journey started
Katie's association with Marsh Finance Group goes back to 2010 when she started her journey as an underwriter. Since then, she has progressed in her career, gaining extensive knowledge of different markets. Katie joined LM Operations in August 2021 after completing a secondment with Ferrari. Katie began her career working with subprime and prime customers across England and Wales.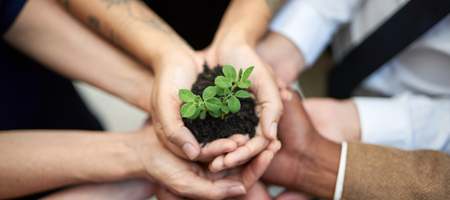 Favourite aspects of working at LM Operations
That's simple; it's the people. From her supportive office team to the brokers and dealers she collaborates with, and even the new Business Development Manager, Gary Murtagh, everyone exudes a strong camaraderie and teamwork that makes the organisation exceptional.
Katie's tenure at LMO has allowed her to acquire diverse skills and experiences. Notably, she had to learn to review and interpret the Irish Credit Bureau, which was entirely different from its English counterpart. Within LM Operations, the process was completely manual, and Katie had to grapple with unfamiliar terminologies. Additionally, she adapted to the reality that most people in Southern Ireland don't have a credit history. It took her a while to adjust and learn which tier fit each customer. Katie persevered and developed a keen eye for determining the appropriate credit tier for each customer.
Her role at LM Operations
Despite her primary role as an underwriter, Katie also helps the sales team. She does this by checking proofs, reviewing signed documents, valuing vehicles, and finalising deals before sending them to finance for funding.
What advice would you give to someone looking to work at LM Operations?
Katie emphasised the importance of pushing yourself to new levels of learning and approaching everything with an open mind. LM Operations values employees driven to enhance their skills and knowledge. The organisation offers many opportunities to support personal and professional development. LM Operations strongly focuses on employee development and provides its employees with training and career development opportunities. The company believes investing in its employees' growth and development is crucial to success. This is evident in Katie's career journey, where she has progressed in her role and gained extensive knowledge of different markets.
Final words on a career at LM Operations
Katie's experience at LM Operations is a testament to the company's commitment to employee development and growth. LM Operations is a great place to work for those looking for a challenging and rewarding career in the automotive finance and insurance industry.
LM Operations is a subsidiary of Marsh Finance, a motor finance lender based in Rochdale, UK. LM Operations provides finance solutions for the automotive industry, specialising in subprime and prime lending. They offer a range of products and services, including finance and leasing solutions, insurance products, and dealer services.