Cork, Ireland, is a vibrant city with history, culture, and attractions just waiting to be explored. From historic castles to stunning coastal walks, Cork is the best of what Ireland has to offer. Are you looking to plan a trip to the rebel county? One thing you may have overlooked when planning your visit is parking. Finding the right car parking can be challenging, so planning early is a great way to get ahead and give you plenty of time to explore the Irish city. In this guide, we'll take you through the various parking options in Cork, from on-street parking to multi-story car parks, park-and-ride services, and alternative transportation choices; we have all your parking needs covered. Get the best insider tips to make parking in Cork a breeze.
Free parking
Finding free parking in any city can be challenging, and Cork is no exception. While some on-street parking near residential areas is free, securing one of these coveted spots can be quite the feat, as they tend to be occupied round the clock. The city does free up a lot more after 6.30 pm and on Sundays, with free parking widely available in the council-owned parking spaces, which can be found all over the city.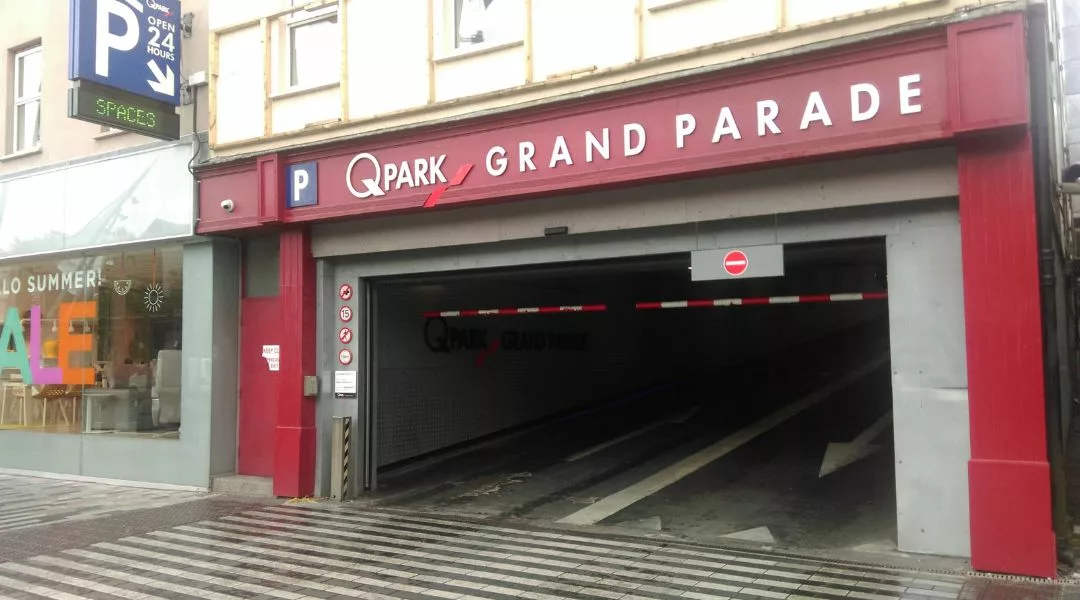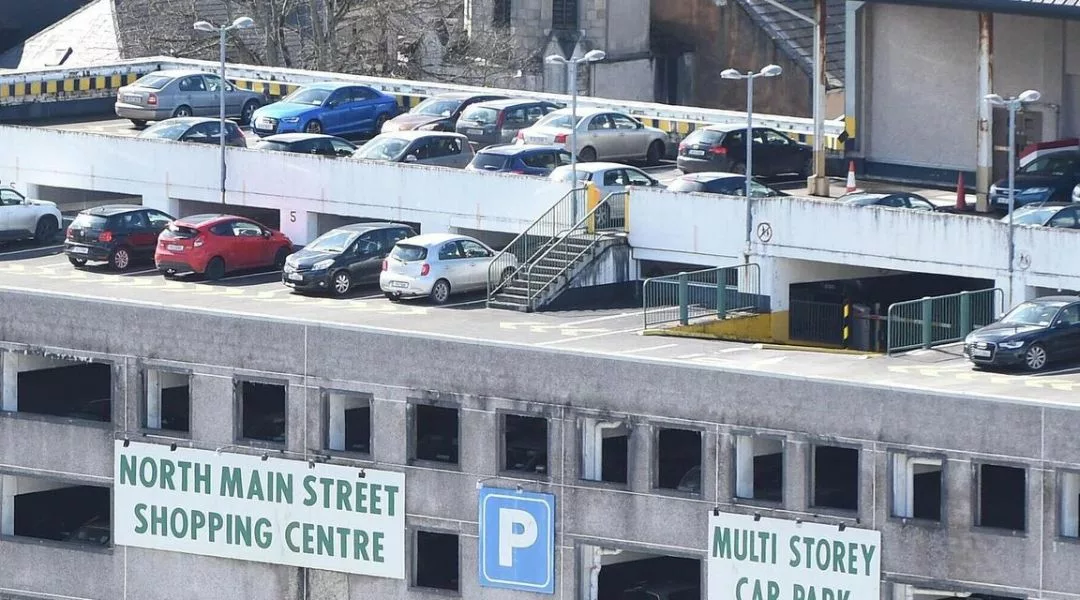 On-Street Parking
City Centre Zones
Cork's city centre has several parking zones, each with its own regulations and payment options. Here are a few key areas to consider:
Grand Parade Zone
This zone is centrally located and offers on-street parking spaces. You can pay at parking meters or via the ParkCork app. Attractions nearby include the English Market and City Hall. The fees are usually around the €2.50 mark, but this price may be subject to change.
South Mall Zone
Another central option, South Mall, provides excellent parking options for visitors. Again, payment can be made either at the meters dotted around the car park or via the ParkCork app. Parking here will see you a stone's throw away from Cork Opera House, a stunning feature of Cork's musical offering.
North Main Street Zone
This zone is ideal for those exploring the city's historic district, offering several on-street parking spots. Payment can be made at the car park or using the ParkCork app. If parking here, remember to visit the Cork Butter Museum and St. Fin Barre's Cathedral, two must-sees for all Cork visitors!
Multi-Story Car Parks
City Centre Zones
Multi-story car parks are a convenient choice in Cork's city centre. Here are some of our top venues in the city.
Paul Street Car Park
Located in the city's heart, this car park offers a range of payment options, including hourly rates and season tickets. The hourly rate is €2.50, but you can secure cheaper rates for more extended stays. In the surrounding area, explore attractions such as the Crawford Art Gallery and Opera Lane.
Carroll's Quay Car Park
Carroll's Quay Car Park is perfect for visitors with its central location, reasonable rates, accessibility, and security. Nearby attractions include the Lewis Glucksman Gallery and Fitzgerald Park. This parking is also free after 6:30 p.m., a bonus for anyone stopping for dinner in the centre.
Q-Park City Hall
This car park is your best bet if you're heading to City Hall or the English Market. Check the rates and opening hours, as they vary from season to season. With Q-Park, overnight passes and season tickets are available, with this car park an excellent option for a more secure, long-term stay. You can pay online here or at the machines dotted around the site.
Park and Ride Services
How Park and Ride Works
Cork's Park and Ride services are a fantastic way to avoid city centre traffic. Park your car at designated locations on the city's outskirts and use public transport to reach your destination. It's cost-effective, eco-friendly, and saves you the hassle of driving into the city. Put your feet up and take in the outskirts of Cork.
Locations and Routes
With most park-and-ride spots amassing over 600 spaces each, using these services might be a great idea if you're visiting Cork during the day, as it's worth noting that these services stop at 7 p.m. You can catch the park and ride buses at the following stops:
–       Black Ash Park & Ride
–       UCC Park and Ride
–       Lapps Quay Park and Ride
Alternative Transportation Options
Cycling Facilities and Bike Parking
Cork is a bike-friendly city with dedicated cycling lanes and bike parking facilities. Rent a bike or bring your own to explore the city at your own pace. Many more prominent attractions have designated bike parking with secure locking, but bringing your locks with you is a good idea.
Public Transportation
While Cork discontinued their trams in the late 1930s, there are several excellent public transport links throughout Cork. An intricate bus system makes it easy to get around without a car. Consider using a Leap Card for discounted bus fares. Their local taxi services are also very reliable, and they have recently started using Uber to provide a seamless taxi experience for Cork visitors.
Here are some local taxi services if you need a lift while in Cork:
–       Satellite Taxis: Open 24/7 – +353 21 480 8080
–       Cork Taxi Coop: 10+ years of business – +353 21 427 2222
–       Lee Cabs: Open 24/7 – +353 21 439 3977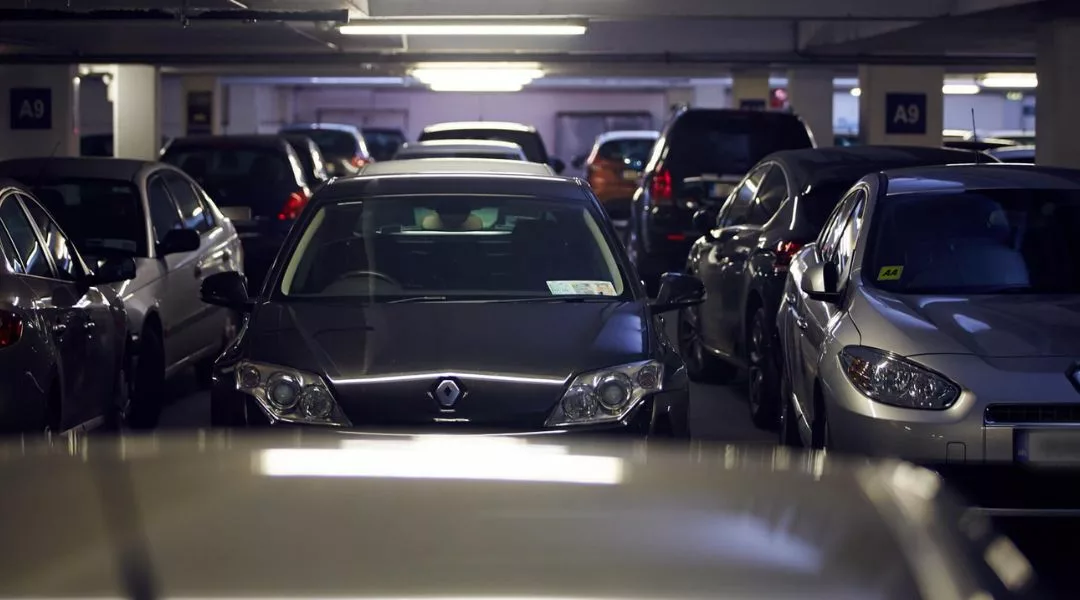 Insider Tips for Stress-Free Parking
Park Smart in Cork
With some planning and research, parking in Cork is easy. Now you have the ideal parking spots secure, read our top tips for unlocking a seamless parking experience in Ireland's second-largest city.
Timing strategies: Aim for early mornings or late evenings to find parking spots more easily.
Using parking apps: Apps like ParkCork and JustPark can help you locate available parking spaces and make payments securely and efficiently.
Plan ahead: Research your parking options before heading out to avoid unnecessary stress.
Ready for a smooth parking experience in Cork? Upgrade your car today
Cork's vibrant streets and limited parking options might leave you yearning for a vehicle that perfectly suits your needs. Whether you're considering a compact car for manoeuvring through Cork's narrow roads or looking for a modern model equipped with advanced parking features, LM Operations has got you covered.
At LM Operations, we're committed to making your car finance experience as smooth as possible. We understand the challenges of securing your dream vehicle and are here to help you find finance to suit your needs. It's time to take the driver's seat on your journey to a new car.
Apply for car finance with LM Operations now! Use our quick and easy application form to start your journey.
Representative Example
Borrowing €12,500 over 54 Months with a representative of 17.9% APR, an annual interest rate of 17.9% (fixed) and a deposit of €0.00, the amount payable would be 53 repayments of €327.52 per month, with one final repayment of €526.52 (which includes the option to purchase fee of €199.00), with a total cost of credit of €5,385.08 and a total amount payable of €17,885.08.
LM Operations Ltd are a lender, not a broker. This is for illustrative purposes only and is not a quote or an offer of finance.
Our finance rates vary depend on individual circumstances and is subject to status.